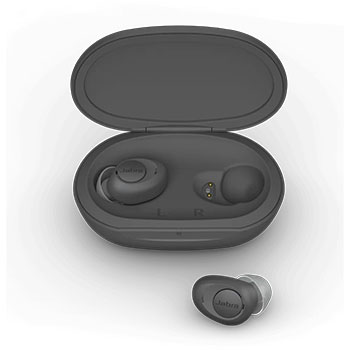 Jabra Enhance™ Plus
Miniaturized 3-in-1 earbud for hearing enhancement, music and calls
Hear more from life
These pioneering hearing-enhancing earbuds have been specifically engineered with advanced medical-grade technology, to help you focus on what you want to listen to, without just turning up the volume.

Our innovative design uses 4 dedicated microphones to reduce background noise and improve speech clarity, so whether you're chatting with your partner in a busy café or catching up with friends over dinner, the sounds that matter will be crystal-clear.

Are you ready to hear clearly again?