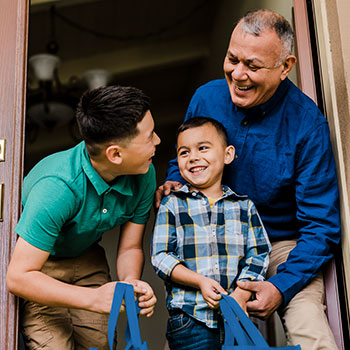 What To Expect
In-Office or In-Home Professional Hearing Aid Service. We have offices all over Illinois, Indiana, Ohio, Kentucky, Tennessee, and Virginia. Find the nearest office to you.
In today's hectic world, many people find it difficult to make time for appointments with their busy schedules. Taking extra time off work or having to travel after a long day can often put people off. At Beltone, we understand how important your hearing is, our hearing specialists are happy to provide solutions to work with your busy schedule.

We provide in-home hearing screening and assessments from our team of hearing specialists that are fully qualified, registered, and arrive with diagnostic equipment to carry out a full hearing assessment. We use the latest digital technology to give only the best possible hearing solution. We have a wide range of hearing aids of various models, shapes and sizes to meet all needs, including hearing aids that are designed for ease of use and provide financing options with approved credit.

In addition to accurate and complete digital hearing screening, our Beltone Solux Max fitting system lets you SEE what you don't HEAR through:
Precise - Hearing Aid Programming and Fine Tuning
Hearing Loss Simulation - to allow your loved ones to understand and experience how you hear.
Live Speech Mapping – see how your friends and family's voices register compared to your hearing loss.
Real Ear Measurements – see how your hearing aid is performing compared to your hearing loss.
Video Otoscopy – look inside your own ear and see whether you are experiencing hearing loss or just EARWAX.
Beltone has researched the various hearing products and testing equipment available in our advanced technological market. We are proud to perform all of our hearing screening on the Avant, first integrated computer fitting equipment. This versatile apparatus performs all of the tests and functions necessary to assess and approach hearing in all areas of your life. We also provide flexible financing options with approved credit to clients who need ideal hearing solutions the most.

Our team is always on hand to help and ensure customer satisfaction. We guide clients every step of the way to help make an informed choice on the hearing solution that suits every needs, tastes, lifestyle and budget. Call us to get a complete service that will solve hearing difficulties easier and more effectively than ever before. For inquiries on financing terms, our team is more than happy to guide you through. We have offices all over Indiana, find the nearest office to you.
FREE hearing screening, In Home or In Office