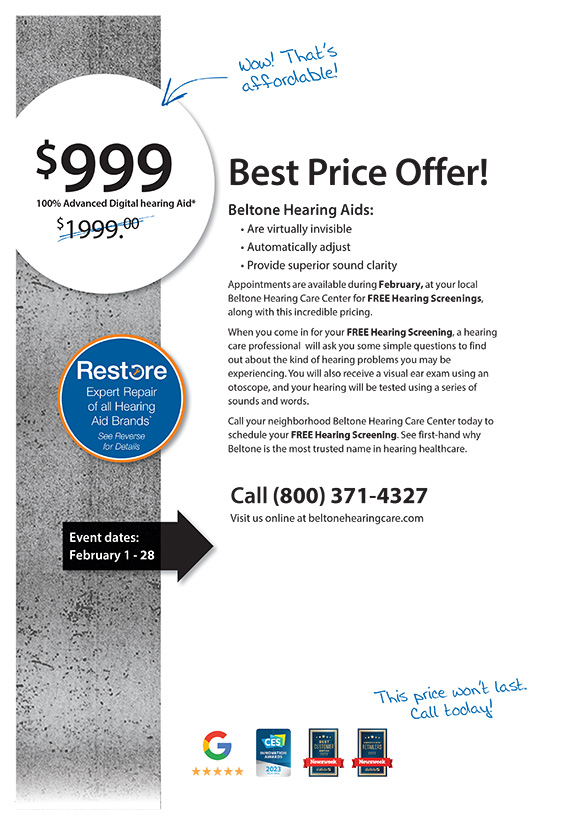 Beltone Hearing Aids
Are virtually invisible
Automatically adjust
Provide superior sound clarity
Wow! That's affordable!
$999 $1999 - 100% Advanced Digital hearing Aid
Appointments are available during February, at your local Beltone Hearing Care Center for FREE Hearing Screenings, along with this incredible pricing.

When you come in for your FREE Hearing Screening, a hearing care professional will ask you some simple questions to find out about the kind of hearing problems you may be experiencing. You will also receive a visual ear exam using an otoscope, and your hearing will be tested using a series of sounds and words.

Call your neighborhood Beltone Hearing Care Center today to schedule your FREE Hearing Screening. See first-hand why Beltone is the most trusted name in hearing healthcare.
Call Today! (800) 371-4327
Schedule Now
Get Directions
Print Flyer